Garage Door Window Inserts
Garage Door Window Inserts in Myrtle Beach, SC
Adding window inserts is a great way to showcase your unique taste and add some personality (and light!) to your garage.
These inserts are available in a wide range of shapes and sizes and can be customized to meet your specific garage door requirements.
If you're looking to enhance the aesthetic appeal of your property and boost its curb appeal, we're here to help you select the best window inserts for your garage door.
Window Inserts Add Functional Appeal
Windows look beautiful on garage doors – but they aren't just for looks!
Adding window inserts to your door lets you enjoy the benefits of natural light filtering into your space. This can make your garage appear more inviting and reduce the need for artificial lighting during daylight hours.
They're an excellent choice for homeowners who use their garage as a work area and want to brighten it.
Also, some homeowners will notice a decrease in their energy bills because window inserts help regulate the temperature of your garage in winter.
Which Design is Best For Your Garage Door?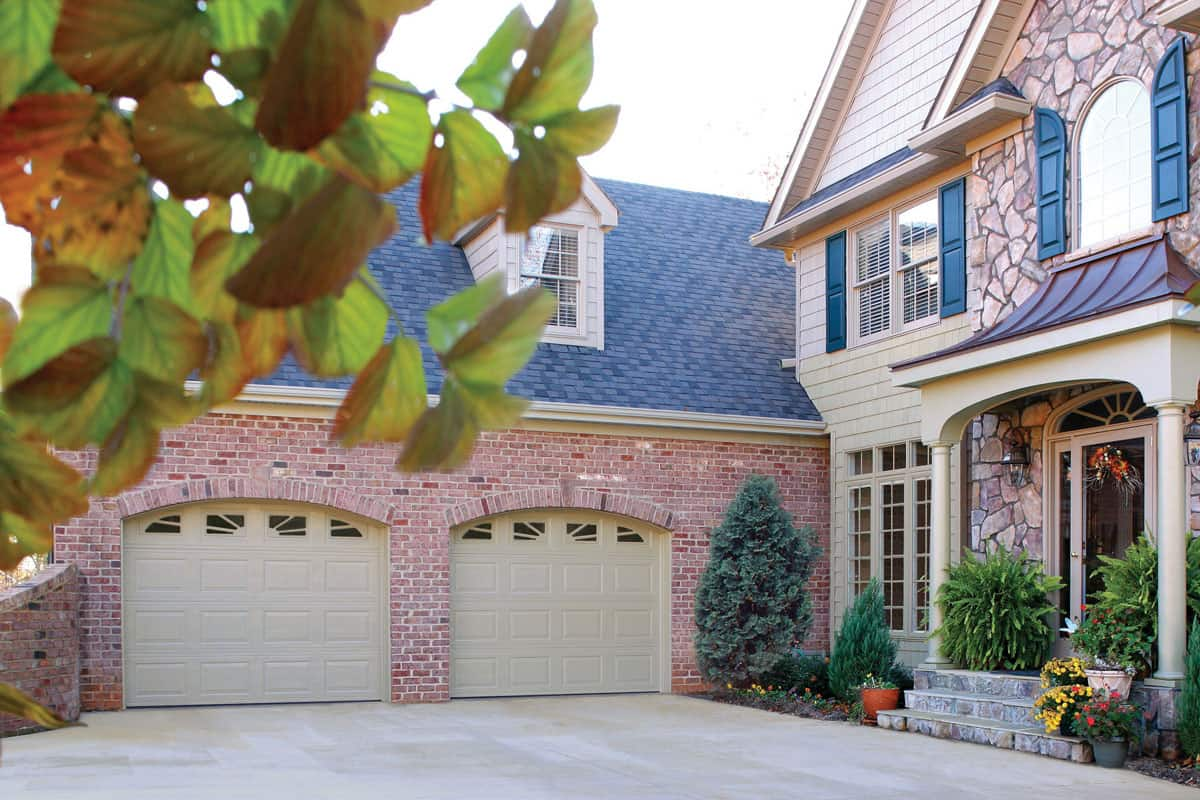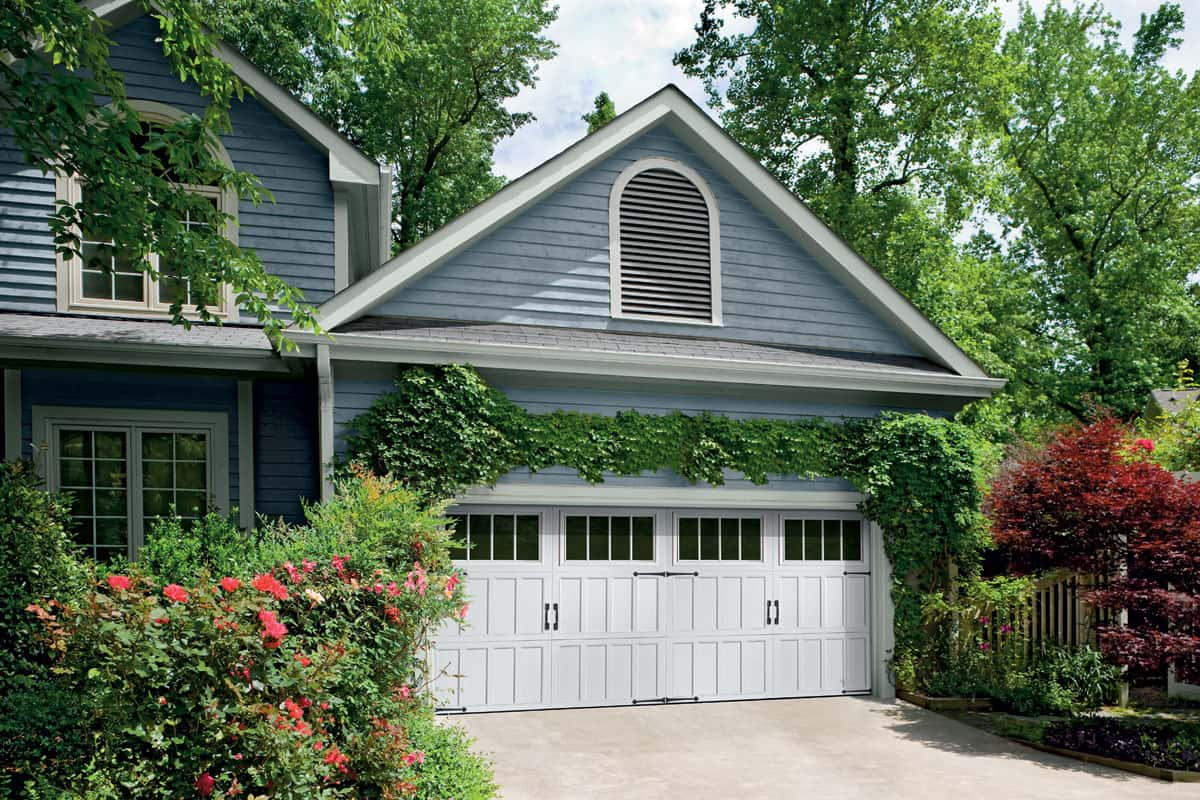 Garage door window inserts are available in various short and long styles made to complement the panels on your door.
From sleek and practical square panes to intricately designed sunbursts, the perfect style for your home depends on its overall aesthetic and your personal taste.
Check out our window insert design options to see how they look!
Choosing the Type of Glass
Though garage door windows are made with shatter-resistant glass, you can choose from a range of styles, such as frosted or tinted glass, to achieve your desired look.
Frosted glass –  Its unique ability to diffuse light is useful in maintaining privacy while still allowing light to enter. This feature is particularly beneficial for garages facing east or west, as it helps to reduce the harshness of the morning or afternoon sun.
Tinted glass – Tinted windows are treated to prevent harmful UV rays from entering your garage. The dark tint on the glass also creates a barrier that makes it more difficult for outsiders to peer into your garage, adding an extra layer of privacy and security to your home.
Mirrored glass – This glass has the unique feature of appearing transparent from the inside, while reflecting like a mirror on the outside when exposed to sunlight. However, it's ineffective when the light inside is brighter than the exterior light.
Patterned glass – This is glass that has been treated to form unique designs. It's perfect for adding curb appeal while maintaining privacy.
If you're unsure which style of garage door window best suits your home, we're here to help!
At Precision, we guide you through the entire process, from selecting the appropriate design to carrying out the installation. With our expertise and experience, we'll help you choose the window insert that looks the best and meets your practical needs.
Let's get started!
We're ready to help you with all of your garage door needs. Give us a call! We're here 24/7.
Myrtle Beach's Trusted Garage Door Pros
Precision technicians use only the highest-quality parts to repair your garage door. This increases the durability and life span of your entire door, which saves you time and money on costly repairs in the long run.